| | |
| --- | --- |
| Posted on October 16, 2009 at 8:07 AM | |
caraj316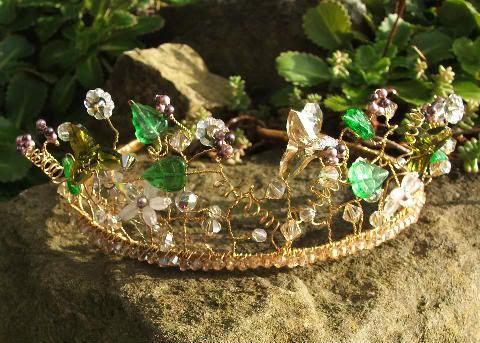 I started beading within the last year, andhaving been complimented on my pieces decided to turn it into a homebusiness so I could stay as a Stay-at-home-mum. I have excellentdressmaking skills so am pleased to be able to offer a whole-outfitservice.
I live in the Beautiful Rivelin Valley in Sheffield with my Husbandand two young sons, so I am often inspired by the creativity of natureand my surroundings.  I love to work with glass, silver, silk, wool andjersey as they are such tactile materials!
This tiara design was something I developed on a tiara making course, and I wanted to create a twisty, vine and ivy type feel
My business also resells Handmade bags and beautiful Jewelleryboxes through fairs and home parties, but the main focus of my craft isin Jewellery making and Dressmaking.
I have Jewellery available to buy on my website,http://www.jobaileydesigns.co.uk but for all other aspects of mybusiness, including hosting a jewellery party, please contact methrough my website.